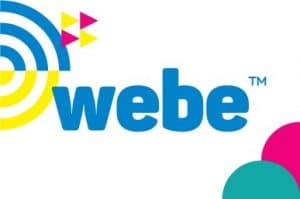 WEBE is the new telco player in town. First telco ever in Malaysia to offer UNLIMITED quota. But their offer come with limitation. You can't tether from your mobile. Means no hotspot and you can't share your internet on other gadgets.
You can unlock it by purchasing a pass. Cost RM6 for 2 hours.
If you are using android, lucky for you there is a workaround. You can download this apk called PdaNet+ and you can share your connection through USB and bluetooth. No root required.
In order for you to tether your phone using USB, first you will need to install pdanet exe on your PC/laptop. Can get the installer from here.
Once installed, launch pdanet from your computer and launch pdanet from your android phone. Your computer will detect pdanet on phone once you establish a USB connection.
If you wanted to create a hotspot there is additional apk need to be install. It is part of PdaNet+ called FoxFi.
To summarized what you need depends on your usage.
USB Tether
a) PDAnet on android and
b) PDAnet on laptop/PC
Hotspot
a) PDAnet on android and
b) FoxFI on android
Currently the software is free of charge but with limit. Gosh! But it is okay. Better than nothing right? You can purchase the full software circa RM30+. One time deal. You can use the free edition as long as you want. Just that it will get disconnected for a period of time. No worry just turn it back on and reconnect!
Happy leeching!
Update:
Starting 30th Mei 2017, webe users reported that they can't use the pdanet trick anymore. Thanks to our user matt, he suggested new tool to bypass this new restriction. It is called Easytether Pro. Same concept with pdanet. Install this on your android and install easytether drivers on your computer. Walla! Unlimited tethering is back!
Please share your results 🙂