If you would like to test the prowess of bpython and you happen to use a Windows machine, tough luck. By right there is no official support for Windows. bpython officially built and supported in Linux environment only.
If you proceed to pip install bpython you might installed the lib just fine. But when you try to launch it from your terminal you may ask to install additional missing libs which is ftcl and _curses lib.
So how do we go from here? Easy, install unofficial binary of curses from here, http://www.lfd.uci.edu/~gohlke/pythonlibs/#curses
and install bpython by pip install bpython if you did not install it already. You should be able to launch bpython by entering this in your windows terminal, bpython-curses
Tadaa! it's working now.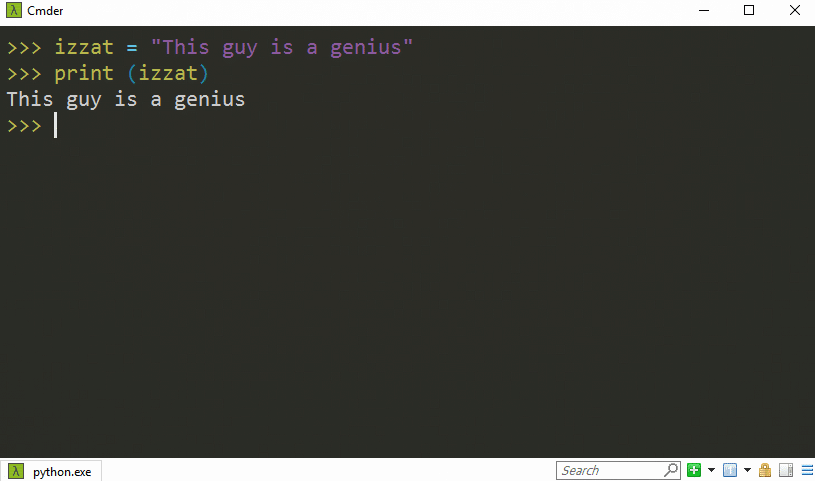 For those who wonder why use bpython? I can list down quick point below. bpython should be a good choice as an alternative to the default python interpreter.
a) auto-indent in python interpreter
b) colorful syntax highlighting! Great one. Easy for the eyes.
c) autocomplete and tooltip suggestion as you type inside the interpreter! It's like a mini IDE!
Can check this video from official bpython website. Quick demo 🙂
https://bpython-interpreter.org/videos/01.ogg
ps, If you wonder what terminal that I use in windows and you guys confusing why I kept referring Windows cmd as a terminal? Here you go, check out my post here, https://izzatz.com/portable-console-emulator-cmder-a-replacement-for-windows-cmd/